2008 Francois Raveneau Chablis Grand Cru Valmur
#171268577
Add to Favorites
Reviews 94-95 points Wine Advocate "...Raveneau's 2008 Chablis Valmur brings one back stunningly to an uncanny sense of lift and refinement as well as introducing piquant nut oil and sweetly savory as well as saline intimations of scallop. The texture here is creamy yet luscious, refreshing citrus accompany its sense of buoyancy. Wafting hedge flower, rosemary, and rowan perfume, citrus oils, iodine, kelp, and purple plum distillate are among the elusive elements in this subtly complex display that lingers with extraordinary length. (DS)" 97 points Burghound "A background touch of wood frames green fruit, white flower and salt water aromas that introduce ultra pure, refined, elegant and cool flavors that possess terrific vibrancy and focused power before culminating in a driving, understated, firm and altogether serious finish. I very much like this as it's classic Valmur and should age beautifully as the balance is perfect. Perhaps the best way to capture the spectacular potential of this wine is to call it brilliant. (AM)" 94 points John Gilman "...The utterly refined nose wafts from the glass in a blend of apple, lemon oil, spring flowers, bee pollen, wonderful chalky soil tones and just a whisper of vanillin oak. On the palate the wine is deep, full-bodied and seamlessly elegant, with a superb core of fruit, brisk acids, laser-like focus and stunning length and grip on the nascently complex finish. (JG)"
Ridiculously low 2-day shipping. Add to cart to calculate cost.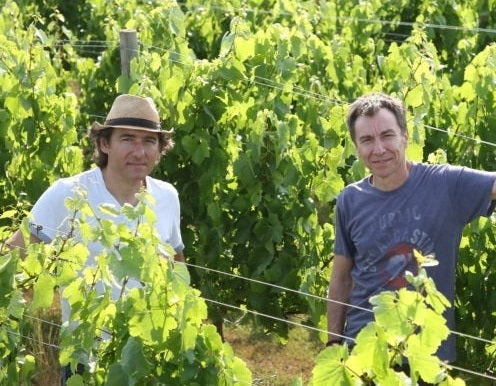 Domaine François Raveneau sits at the pinnacle of Chablis production, producing a mere 3,000 cases per year yet presenting a distinguished portfolio of terroirs. This includes five premier cru and three grand cru vineyards that yield wines of exceptional quality and age-ability. These collectible wines are emblematic of Chablis' distinctive Kimmeridgian limestone soils, brought to life by François Raveneau's sons, Bernard and Jean-Marie, along with Bernard's daughter, Isabelle.

The Raveneau family approaches winemaking with a blend of tradition and meticulous craftsmanship. Unlike many of their contemporaries, they maintain a labor-intensive, manual harvest. Their vinification process features gentle pressing and fermentation in tanks, allowing the lees to settle before isolating the finest for barrel aging in neutral oak and feuillettes for 18 months. The result is an array of Chardonnays celebrated for their aromatic intensity and mineral expression.

Spanning nearly eight hectares, the Raveneau's vineyard holdings are predominantly composed of grand cru and premier cru designations. This includes the distinguished grand cru parcels of Blanchot, Les Clos, and Valmur and the notable premier crus such as Montée de Tonnerre, Les Vaillons, and Butteaux. These vineyards, bathed in southwest-facing sun, thrive in the clay-rich and chalky limestone soils of the Kimmeridgian chain.

The family's continued commitment to traditional viticulture—natural vineyard management, severe winter pruning, and hand-harvesting—along with François Raveneau's pioneering use of Côte d'Or winemaking methods, like barrel fermentation and extended lees contact, contribute to the wines' longevity and distinctiveness. From their premier crus that rival the grand crus to their impressive grand crus, Domaine François Raveneau masterfully captures the profound essence of Chablis, creating wines that unveil layer upon layer of complexity as they mature.