2011 Marie et Pierre Benetiere Cote-Rotie Le Dolium
#166023667
Add to Favorites
Ridiculously low 2-day shipping. Add to cart to calculate cost.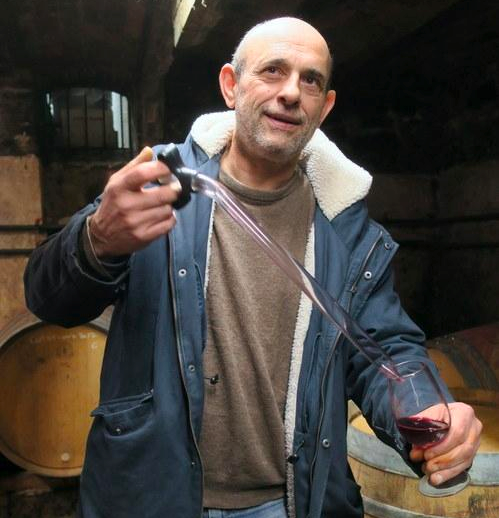 Pierre Bénétière stands as a testament to the rich tapestry of Côte-Rôtie's winemaking tradition. With vineyards nestled between the iron-rich schist of Côte Brune and the granitic soils of Côte Blonde, he crafts three distinct wines that encapsulate the essence of the region's diverse terroir. His Cordeloux bottling, derived from the granitic soils of Côte Blonde, showcases the elegance and finesse of its origin. In contrast, the Dolium, a limited release reserved for only the most exceptional vintages, hails from the esteemed La Turque vineyard in Côte Brune, producing only one or two barrels. This vineyard's reputation has been elevated to legendary status due to the iconic Guigal La Turque wines. Lastly, Bénétière's Condrieu, a white wine of exquisite character, is sourced from just under two hectares in Le Riollement, positioned tantalizingly close to the renowned Château Grillet.
Bénétière's winemaking approach marries tradition with innovation. While he employs SO2, his wines predominantly resonate with natural winemaking traits. A standout practice is his inclusion of stems during vinification, a rarity that bestows his wines with unparalleled sleekness and purity on top of crunchy dark fruit. True to their origin, these wines echo the iron-rich soils and labor-intensive cultivation, complemented by aromatic layers of juniper, lavender, and pepper.

Initiating his winemaking journey in the 1980s, Pierre has showcased an innate prowess in the craft despite being a first-generation vintner. His foundational years saw him rejuvenate vineyards, drawing insights from his enology education. While his reticence towards contemporary technology (like a cell phone!) might paint him as elusive, in-person visits reveal a man whose depth, charisma, and acumen mirror the intricate wines he produces.

In essence, Pierre Bénétière epitomizes dedication and artistry in Côte-Rôtie winemaking. His wines, marked by precision, elegance, and aromatic complexity, offer collectors a chance to experience the quintessence of the region's terroir, often at a value that belies their pedigree.