2012 Domaine des Lambrays Clos des Lambrays
#173274900
Add to Favorites
Ridiculously low 2-day shipping. Add to cart to calculate cost.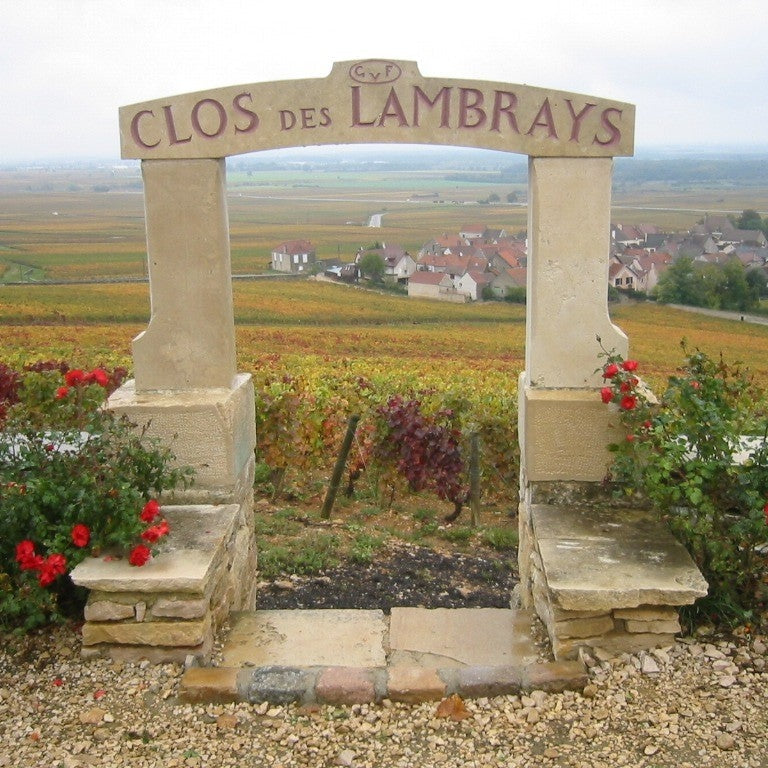 Domaine des Lambrays holds an important place within the hallowed ranks of Burgundy's wine production, celebrated for its historical relevance and modern-day approach to the art of winemaking. Nestled in the quaint village of Morey-Saint-Denis, the Domaine boasts 8.66 hectares of grand cru vineyard, Clos des Lambrays, ensconced by a centuries-old wall of dried stones. This is the region's largest Grand Cru parcel under a single proprietor.

Renowned as one of Burgundy's 33 Grands Crus, the vineyard is divided into 202 individual plots or ouvrées. The exceptional location of Clos des Lambrays on the slopes of the Côte de Nuits grants a dynamic blend of sun exposures, thereby bestowing the vines with an optimal and varied terroir. A confluence of limestone and iron-rich clay topsoil gives rise to robust and elegant Pinot noir that can age gracefully over the decades.

Within the confines of Clos des Lambrays, three distinct vineyard areas - Les Larrets, Les Bouchots & Le Meix-Rentier – form a multifaceted terroir that uniquely influences the character of the wine produced. Les Larrets, situated on a steep slope, provides elegance and finesse, while Le Meix-Rentier, at the bottom of the hill, lends the wine backbone due to its deeper soil. The northernmost part, Les Bouchots, offers a final touch of complexity, its fruit being harvested last.

Domaine des Lambrays also cultivates Pinot noir vines in two Morey-Saint-Denis Premier Cru and four village vineyards. In addition, Chardonnay is grown on premier cru plots in Puligny-Montrachet, the Clos du Cailleret, and Les Folatières. The entire portfolio of vineyards is treated with organic principles, eschewing chemical sprays and utilizing horse plowing.

Despite its storied history, dating back to 1365, it was only in 1981 that the Domaine achieved its official Grand Cru status, thanks to the determination of the Rodier family. In 2014, the LVMH Group acquired the Domaine, further safeguarding its legacy. Under the helm of various passionate vintners, most notably Thierry Brouin (1979-2017) and his successor Jacques Devauges, Domaine des Lambrays continues to create wines that beautifully balance power and finesse, a testament to the grandeur of its terroir.