2013 Chateau des Quarts Pouilly-Fuisse Clos de Quarts
#193553449
Add to Favorites
Ridiculously low 2-day shipping. Add to cart to calculate cost.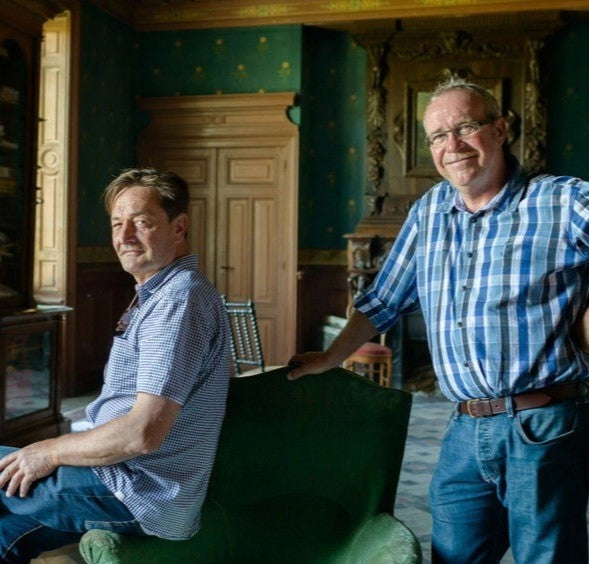 Château des Quarts, a collaborative venture between Dominique Lafon and Olivier Merlin, is an emblem of brilliance, mastery, and pioneering spirit in the world of winemaking. Lafon, celebrated for his four-decade mastery, and Merlin, a champion of the Maconnais, together have elevated the prestige of Château des Quarts with their monopole bottling of Clos des Quarts, a star of the south, characterized by polished fruit and incredible finesse.

The vineyard was acquired in 2012, when Olivier identified the potential of the Clos des Quarts site, a prized parcel he had been working with since 2003. The vineyard spans 2.23 hectares and is perched on a southeastern exposure atop the hill of Chaintré, the southernmost village of Pouilly-Fuissé, overlooking the Saône Valley and Mâcon. This prime parcel, a historical site enclosed by stone walls and historically reserved for nobility, carries a rich geological story. A thin layer of iron-rich topsoil over a limestone bedrock echoes the terroir of Meursault or Corton-Charlemagne, distinct from the clay-heavy regions of the Macon.

These limestone-rich soils, combined with an average vine age of over 60 years, create a distinctively complex wine. The vineyard is meticulously managed with organic practices and traditional training and pruning methods, contributing to the longevity of the vines. The fruit is then processed in Olivier's nearby winery, employing careful decision-making in tandem with whole-cluster pressing, natural fermentations, and neutral barrel aging.

Since the inaugural release, each vintage has showcased a wine with impressive depth, precision, and a distinctive, nervy mineral profile. The 2019 was recently highlighted in The Wine Advocate, "...reveals a charming bouquet of pear, orange oil, peach, and white flowers, with a medium to full-bodied palate expressing a fleshy, textural attack and a bright core of fruit. (WK)"

As of the 2020 vintage, Château des Quarts received the well-deserved 1er Cru designation, solidifying its status as a producer of high-quality Burgundy wines that go beyond mere value for money. Château des Quarts represents a fascinating journey for chardonnay enthusiasts seeking detailed, harmonious, and mineral-laden wines of undeniable quality.