2013 Domaine de la Romanee-Conti Echezeaux
#173274931
Add to Favorites
Reviews 92 points Wine Advocate "...has a fragrant Morello cherry, crushed strawberry-scented bouquet that is precise and nicely focused, if lacking the horsepower of a more benevolent growing season. The palate is medium-bodied with crisp red cherry and strawberry fruit on the entry. Fresh and poised, I am impressed by the weight shown on the mid-palate, so much so that you might be deceived into mistaking it for the Grands Echezeaux or even the Richebourg, albeit on a less scale. There is just a dash of spice towards the finish as it gently fans out and leaves you satisfied. (NM)" 92 points Burghound "A beautifully spicy if distinctly reticent nose features notes of cassis, plum, violets, lilac, herbal tea and sandalwood. There is excellent richness to the generously proportioned and very suave medium-bodied flavors that deliver fine depth and length on the balanced, focused and attractively vibrant finale that displays just a hint of youthful edginess. (AM)"
Ridiculously low 2-day shipping. Add to cart to calculate cost.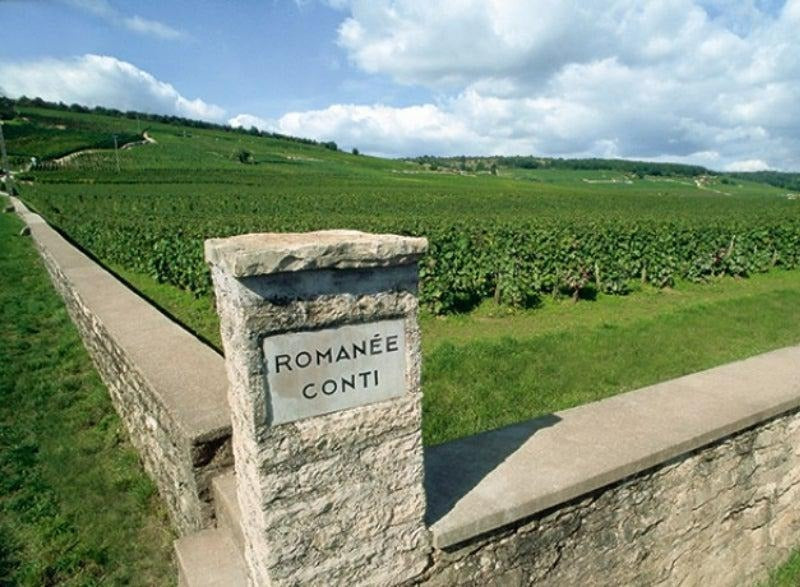 Sitting at the zenith of the global wine realm, Domaine de la Romanée-Conti, universally known as "DRC," is a legendary Burgundy wine estate located in Vosne-Romanée. Co-directed by wine virtuoso Aubert de Villaine, DRC stands out with its 28 hectares of grand cru vineyards producing extraordinary and incredibly age-worthy cuvees.

The estate is an undisputed leader in biodynamic farming, enhancing the vineyards' ecosystem, elevating the quality benchmarks of these prestigious appellations, and promoting a holistic approach to viticulture. Their stringent practices encompass regular plowing, striving for low yields, and implementing séléction massale, a propagation method that ensures the vineyard's genetic diversity, leading to wines that surprise and impress with each vintage.

DRC's reverence for tradition extends to their cellars, where winemaking processes are meticulously carried out. Native yeast fermentations, gentle extractions, and aging in new oak barrels reveal the nuanced complexity of their wines. The result is an array of cerebral, expressive, and rare wines that are among the world's most sought-after.

The grandeur of DRC stems from its seven grand cru vineyards - La Romanée-Conti, La Tâche, Richebourg, Romanée-St.-Vivant, Grands Échézeaux, Echézeaux, and Montrachet in Chassagne. La Romanée-Conti and La Tâche are monopoles - vineyards entirely owned by the Domaine - undeniably among Burgundy's finest. These vineyards give rise to the most seductive, sublime, and rare wines sought after by connoisseurs worldwide.

Uniquely, the vineyards of DRC are recognized as UNESCO world heritage sites, emphasizing their extraordinary terroir and wine production. The limited production, coupled with the prestige and historicity of DRC, contributes to their wines' high demand and exceptional value at auctions.

In essence, Domaine de la Romanée-Conti is more than a winery; it's an embodiment of Burgundy's age-old traditions, unflinching dedication to quality, and the profound connection between land, people, and wine.