2014 Guffens-Heynen Macon-Pierreclos Tri de Chavigne
#145446840
Add to Favorites
Ridiculously low 2-day shipping. Add to cart to calculate cost.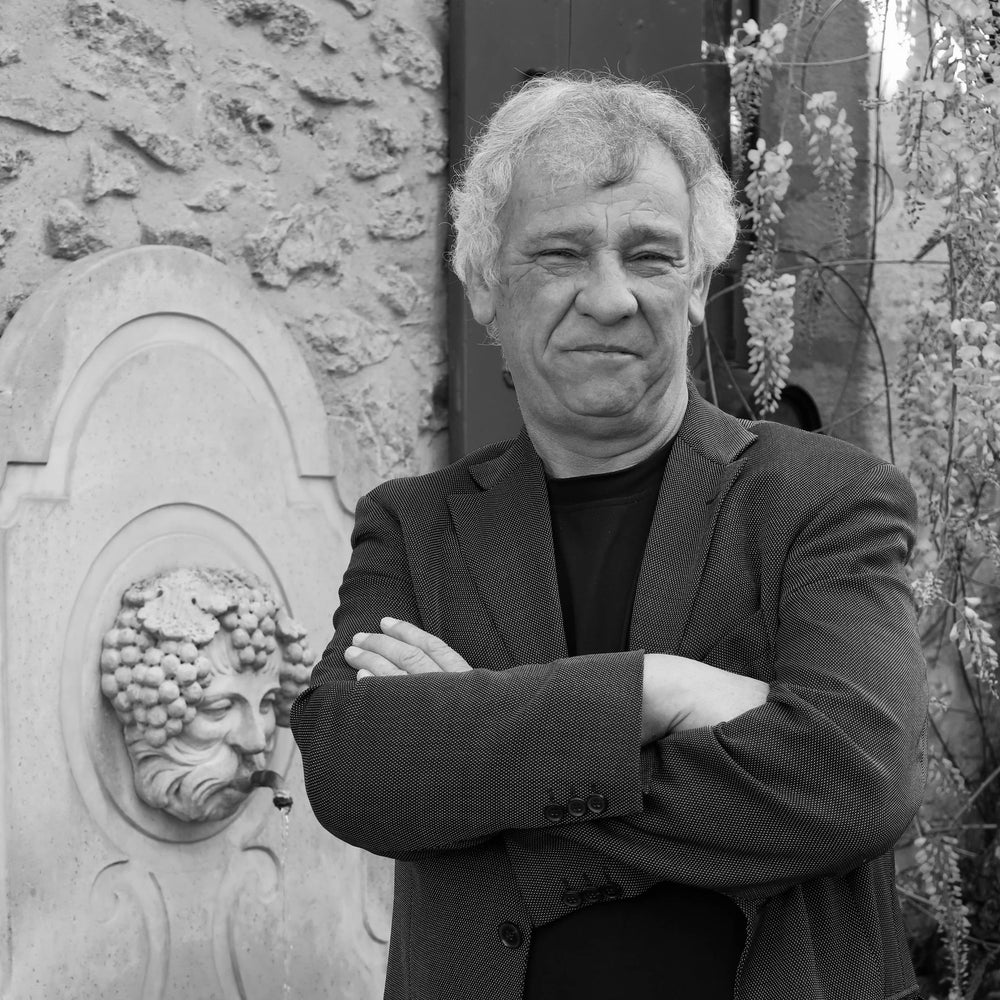 Guffens-Heynen, pioneered by Jean-Marie Guffens and his wife Maine Heynen, has the unique mission to surpass the white Burgundy's more prestigious regions with their offerings from the Mâconnais, an area traditionally considered to produce poor man's white burgundy. Overcoming initial vintages of 1980 and 1981 that were underripe and frozen, respectively, their dedication bore fruit with their third vintage in 1982. Despite its imperfections, it garnered attention from influential figures like Robert Parker and Dutch wine importer Okhuysen.

With their estate's limited production of 2,500 cases annually, they expanded into the négociant business with Verget in 1990, making fine Mâconnais wines under this label, later expanding to include grapes from Chablis. The year 2009 marked their last production of Côte d'Or wines, with a heavy focus on Chablis (because no one else wanted them), embodying Guffens' ethos of turning disregarded vineyards into goldmines of quality wine.

Guffens' unconventional methods involve the infrequent working of the soils and avoidance of defoliating or hedging his vines. His belief lies in human judgment over terroir, dictating the various decisions involved in vineyard management and harvest. His techniques result in late harvests of ripe, smaller berries, often requiring multiple passes through the vineyard - an atypical practice in Burgundy. The emphasis on careful pressing at the winery stage leads to low pH juice that gives Guffens wines their distinct acidity.

Their domaine wines comprise 5.65 hectares across Vergisson, Pierreclos, and Davaye. They also purchase high-quality grapes for Verget, adhering to meticulous vineyard management practices and careful pressing. All these elements contribute to the unique identity of Guffens-Heynen and Verget wines, hailed for their purity, precision, tension, minerality, and vibrancy.

The selection of their wines offer an array of distinctive flavors and aromas, signifying their unique blend of tradition and innovation. Included in their portfolio, Mâcon-Pierreclos En Crazy is a youthful yet complex wine derived from Chavigne, blended with the pressings of other cuvées. Mâcon-Pierreclos Le Chavigne stems from a 4.5-hectare plot, of which Jean-Marie owns 3.5 hectares. This vineyard consists of a diverse range of vine ages and is nourished by the limestone and clay-rich subsoils, lending the wines a distinctive minerality. These wines are consistent, rich, and long-lasting. The Mâcon-Pierreclos Tri de Chavigne originates from elevated plots and late-harvested grapes. The wine showcases a balance of concentration, freshness, and depth, characterized by a delicate nose of citrus, white peach, and honey and a finely balanced palate.

Undeniably, Guffens-Heynen's daring exploration of overlooked vineyards, combined with their visionary winemaking approach, has transformed the Mâconnais region's reputation and the broader landscape of white Burgundy wines.