2014 Lorenzo Accomasso Barolo Annunziata
#160316937
Add to Favorites
Reviews 91 points Wine Advocate "Shimmering orange. Fresh pit fruit, red berry and floral qualities on the highly perfumed nose, along with suggestions of dusty minerals and orange zest. Juicy, focused and lithe on the palate, offering intense nectarine, red currant, strawberry and candied lavender flavors supported by a spine of juicy acidity. Shows outstanding clarity and mineral cut on a very long, sappy finish that strongly echoes the floral and pit fruit notes. (JR)"
Ridiculously low 2-day shipping. Add to cart to calculate cost.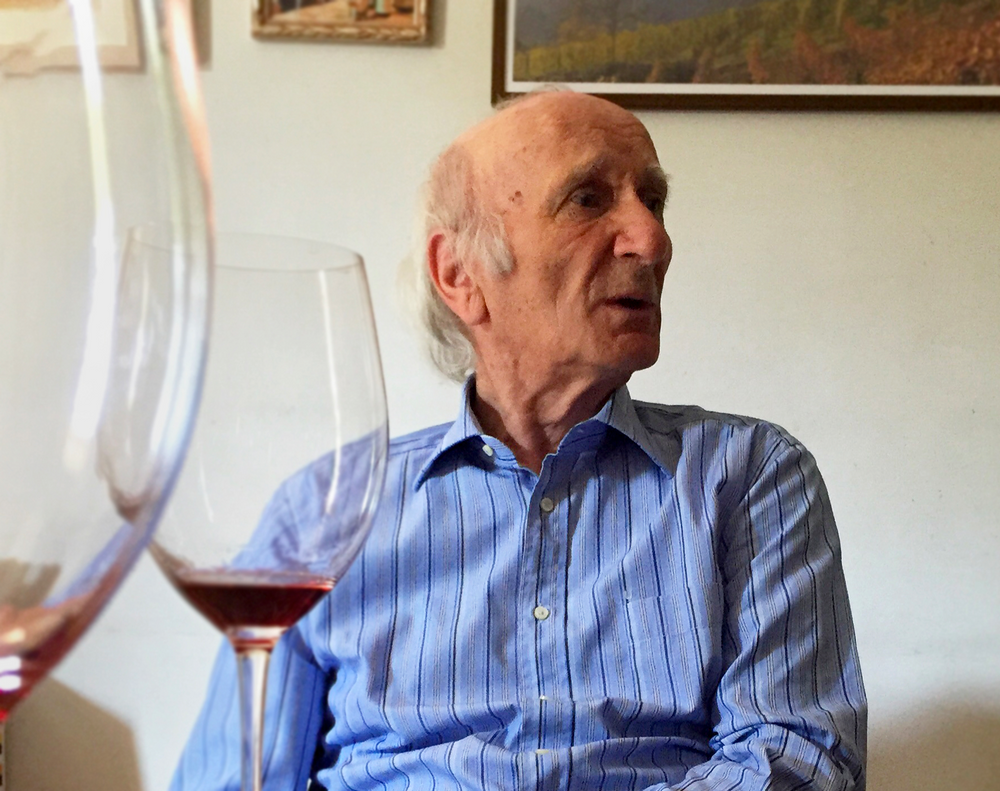 The wines of Lorenzo Accomasso truly need no superlatives – they simply are the real deal. A bold statement, but few other producers can make a similar claim to such honest, grounded and expressive bottles. With 70 vintages under his belt, these are wines made HIS WAY, handmade and totally unconcerned with commercial realities. Lorenzo's Barolos are must-haves for lovers of tradition, and fans of uncompromising, visionary winemaking. He once told an interviewer "I have never changed anything," which is a perfect summing up of his old-fashioned methods.

Given that Lorenzo has ardently shunned the spotlight, and that the wines haven't been exported from Italy since the 1980s, further introductions are in order. Lorenzo joined his father Giovanni in the vineyard starting in the early 1950s, and with the 1958 vintage, began estate bottling. His holdings are superb, with the majority of his vines within the legendary cru, Rocche dell'Annunziata. One of the top vineyards in all of Barolo, his powerful wines demonstrate the quintessence of La Morra, showing off the elegance and perfume the village is known for. His main parcel faces due south, with vines planted in 1960, and receives a lot of handwork: no herbicide use, green harvesting, and tying the canes up to protect grapes from sun and hail – all standard. In the cellar, work continues by hand, with some of the longest macerations in the region, to the tune of 50-60 days, with manual punchdowns and natural fermentations, all done in steel and concrete. The wine then ages for three years in neutral 5,000 liter botti, before returning to concrete to preserve freshness - three more years for the "normale," with the riserva getting an additional year. At one point, Lorenzo did the aging post-wood in glass demijohns, of which a few remain in use. A portion of the production is still bottled by hand. All told, production from his three hectares is around 1,000 cases a year of nebbiolo and barbera. Comparisons to Bartolo Mascarello – another legendary contrarian – are apt, and favorable. And it should be noted, of course, Bartolo's only parcel outside his home village of Barolo, abuts Lorenzo's in Rocche dell'Annunziata.

Structured, concentrated and complex, these are wines to savor and delve into - all while offering a soulful, unvarnished look into La Morra. The top wines of Rocche dell'Annunziata and Rocchette (from a sub-parcel) are towering nebbiolos with great intensity and power, perfume and firm tannins. The Annunziata bottlings, which include fruit from behind the winery and Lorenzo's home, are the top values - impeccably balanced, marrying the pure, dense and dark red fruits with a sanguine acidity. Classic, elaborate nose and seamless palate of earthy aromatics, herbs, leather, mushrooms and a gravelly minerality. Tannins are ripe and more integrated, less domineering, for a robust texture and long finish. Lorenzo's barbera Pochi Filagn (Piemontese dialect meaning "few vines") is of the same mold - long aged, with sweet red fruits, strong framing acidity and structure. It's broad shouldered, but with a mesmerizing finesse.
A feature in the Wine Advocate in 2018 cemented Lorenzo Accomasso in the minds of many Barolo enthusiasts, with Monica Larner describing their Barolo as a "beautiful wine that is worth tracking down...although chances are you won't find it".