2015 Alexandre Filaine Champagne Cuvee Sensuum Vertigo Brut
#167621418
Add to Favorites
Ridiculously low 2-day shipping. Add to cart to calculate cost.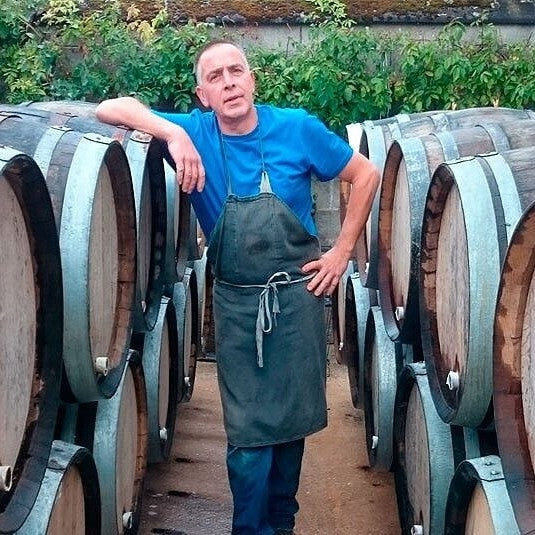 Alexandre Filaine is the deeply personal endeavor of Fabrice Gass, a winemaker formerly associated with
Bollinger
. Initially a part-time venture, Filaine has evolved into Gass's full-time commitment, yielding around 5,000 bottles annually.
Filaine's vineyards span just over one hectare across ten separate plots, primarily hosting Pinot Noir along with Chardonnay and Pinot Meunier. The vineyards, scattered yet meticulously managed by Gass, embrace organic farming practices, despite being nestled among non-organic growers, resulting in a lutte raisonnée label.
In the realm of winemaking, Gass adheres to traditional methods reminiscent of practices dating back over a century. His choice of equipment includes vertical press, old enameled steel tanks, and vintage barrels, some from 1937, previously discarded by Bollinger. The juice undergoes native yeast fermentation in these barrels, eschewing malolactic fermentation due to the naturally high acidity of the fruit. Secondary fermentation proceeds under cork, with Gass painstakingly hand riddling and disgorging every bottle.
The resultant wines reflect a balance between complexity and the striking character of Filaine's terroir. The three cuvées - each aged in old barrels, devoid of malolactic fermentation and minimally intervened - encapsulate a stylistic precision marked by a clean, dry profile. The scarcity of these wines only heightens their allure, solidifying Filaine as an intriguing find in the world of Champagne. The distinctive style of Alexandre Filaine wines, along with their limited availability, cements their status as highly collectible treasures, promising immense gratification in every sip.