2015 Domaine Chateau De La Tour Clos Vougeot Vieilles Vignes Hommage a Jean Morin
#173274880
Add to Favorites
Reviews 96 points Burghound "Generous wood sets off the overtly floral-inflected aromas of herbal tea, earth and liqueur-like black raspberry that are laced with plenty of spice hints. There is superb density to the even more opulent and lavishly rich flavors that are focused, extraordinarily powerful and intense, all wrapped in a balanced and immensely persistent finish. (AM)"
Ridiculously low 2-day shipping. Add to cart to calculate cost.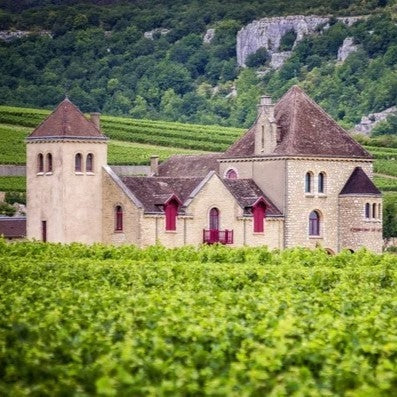 Château de la Tour, located in the heart of the prestigious Clos de Vougeot vineyard in Burgundy, is an iconic representation of the power and historical richness of the Côte de Nuits appellation. The winery is presided over by François Labet, a viticultural maestro whose intimate and regenerative farming methods have kept this prestigious vineyard in organic harmony since the early 90s. Labet's dedication to maintaining the purity of the land shines through in the wines' distinct character, a direct reflection of the estate's mosaic of diverse soils and prime proximity to illustrious Grand Cru vineyards, such as Musigny, Grands-Echezeaux, and Échezeaux.

A solitary grandeur on the clos, Château de la Tour, stands tall as one of the original buyers from the first subdivision of Clos de Vougeot in 1889 and is the single largest landholder today, commanding almost 12 percent of the appellation across its 15-acre estate.
The Château's winemaking philosophy is deeply rooted in traditional techniques, like vinifying whole bunches, including stems, a testament to Labet's meticulous approach that yields wines of exceptional precision. A true gem of Château de la Tour is the centenarian Pinot Noir vines, their low yields contributing to the intense and concentrated character of the wines. Particularly noteworthy is the Hommage à Jean Morin, a limited edition cuvée that showcases the richness and finesse of the estate's old vines. Under the expertise of consulting winemaker Sylvain Pataille, the Château's annual production counts 22,000 bottles of the Cuvée Classique and 3,000 bottles of Cuvée Vielles Vignes.

At Château de la Tour, François Labet captures the soul of Clos de Vougeot, crafting wines that embody the rich heritage and unique terroir of this world-renowned vineyard.