2016 Cappellano Barolo Pie Rupestris Otin Fiorin (Gabutti)
#157670839
Add to Favorites
Ridiculously low 2-day shipping. Add to cart to calculate cost.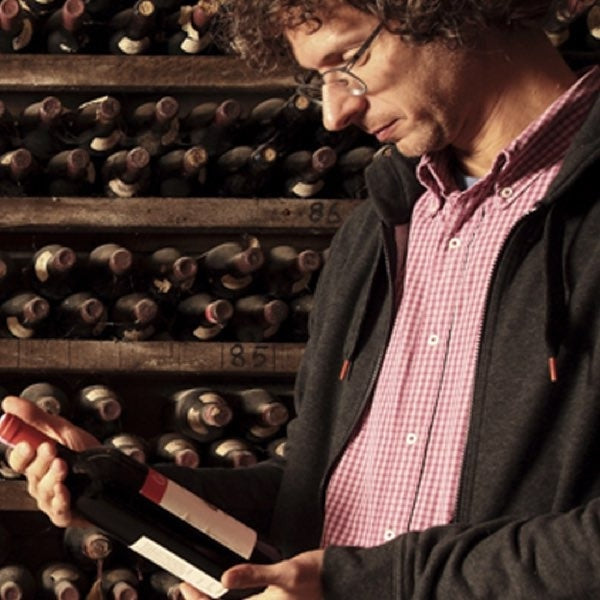 Cantina Cappellano, nestled in the heart of Barolo, is a winery that continues to pay homage to the winemaking legacy of the late Teobaldo Cappellano. Known for his dedication to traditional Barolo production and sustainable agriculture, Teobaldo was a key figure in Italy's wine scene and the president of the influential Vini Veri group. Today, his son Augusto carries on the family's winemaking traditions, crafting exceptional Barolos using time-honored techniques.

Cantina Cappellano's vineyard holdings include the esteemed Gabutti vineyard, located on Serralunga's finest slope. Here, two singular Barolos are produced, "Rupestris" and "Pie Franco." With an annual production of fewer than 800 cases, these sought-after wines are vinified traditionally, employing indigenous yeasts and fermentation lasting 14 to 21 days. The wines are then aged in well-seasoned botti for a minimum of three years, resulting in the classic old-school Barolos that Teobaldo was renowned for.

"Rupestris" is created from a parcel planted on grafted rootstock in the 1940s, contributing to its deep color, richness, and powerful finish. "Pie Franco," on the other hand, originates from a small parcel planted with Nebbiolo's "Michet" clone in 1989, boasting impressive complexity, wild red fruit, and intensity.

In addition to their Barolos, Cantina Cappellano is famous for their Barolo Chinato, a legendary post-meal elixir infused with quinine bark, clove, wormwood, cinnamon, and a touch of cane sugar. This time-honored concoction is another testament to the Cappellano family's commitment to tradition.

Cantina Cappellano's wines are emblematic of Teobaldo's philosophy, with each bottle capturing the essence of Barolo and the winemaker's art. Although difficult to find, even in neighboring Alba, these wines are a must-try for any wine enthusiast, offering a unique glimpse into the enduring legacy of a winemaking legend.