2017 Caroline Morey Beaune 1er Cru Greves Blanc
#104573348
Add to Favorites
Ridiculously low 2-day shipping. Add to cart to calculate cost.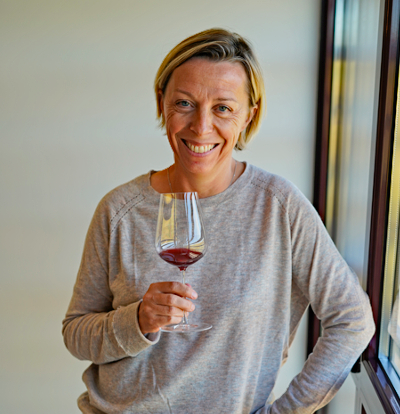 Caroline Morey is a winemaker who is known for her exceptional wine-making skills. Her winery, based in the heart of Burgundy, has a long history of producing high-quality wines that are prized by connoisseurs and collectors alike. As the eldest daughter of the famed Jean-Marc Morey, her name might sound familiar to those in the wine world. After her father retired, she took a portion of the family's vineyards in Cotes de Beaune and started her own domaine, working side by side with her husband,
Pierre-Yves Colin-Morey
, who is considered an icon in the Cote de Beaune and one of Burgundy's best producers.
What sets Caroline's wines apart from others is her method - she uses a combination of old world techniques and modern innovations to create wines that are both classic and contemporary. Her vineyards are tended with great care, and her grapes are hand-picked at the perfect moment to ensure that each bottle of wine is of the highest quality. Caroline and Pierre-Yves source from the same vineyard that Caroline inherited and have a similar winemaking approach in their cellar, using indigenous yeasts, fermenting and aging the wines in 350L barrels, and maturing their whites without any lees stirring.
Caroline's winemaking philosophy is rooted in her deep respect for the land and her commitment to sustainable practices. She uses only the finest grapes grown in the finest vineyards, and her wines are made with minimal intervention, allowing the natural flavors of the grapes to shine through. Her focus on terroir and her belief that the soils and microclimates of her vineyards have a profound impact on the flavors of her wines result in wines that are precise, pure, elegant, and have a distinct minerality. This minerality has catapulted her wines to cult status among Burgundy insiders and they are often only available in limited quantities.