2017 Domaine de la Grange des Peres Vin de Pays de l'Herault
#128219282
Add to Favorites
Ridiculously low 2-day shipping. Add to cart to calculate cost.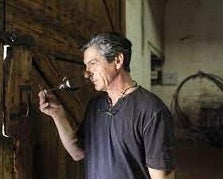 Situated in the Hérault region of Languedoc, near Montpellier, Domaine de la Grange des Pères is the winery that has brought Laurent Vaillé to the forefront of exceptional winemakers in France. Despite encountering significant challenges, Vaillé's wines have garnered a cult following. Before acquiring his land in 1989, Vaillé honed his craft under the guidance of esteemed masters, including
Jean-François Coche-Dury
, Gérard Chave, and Eloi Durrbach.
Vaillé's decision to cultivate his vineyard in an area with poor, hard limestone soil was challenging and required substantial clearing with dynamite and bulldozing to make it viable. Nevertheless, his persistence paid off, and he discovered an exceptional terroir that enabled him to create wines with incredible complexity, balance, and elegance. He sourced his cuttings from the best wineries, including Syrah, Marsanne, and Roussanne from Gérard Chave, Chardonnay from Coche-Dury, and Cabernet from Domaine de Trévallon.
With a total production of only 2,500 to 3,000 cases annually and low yields of 20-25 hl/ha, the Domaine's wines are rare and highly sought after. Vaillé uses natural vinification methods, employing home-grown yeasts and sustainable agriculture principles, which result in expressive, nuanced, and outstanding wines that age beautifully. His wines are famous for their simultaneous restraint and power, making them perfect for aging. Vaillé's achievement in the Languedoc has earned him recognition and acclaim, and his area of the region, Terrasses du Larzac, is now considered one of the best wine-producing regions in France. Vaillé himself once remarked, Nature gave us a partition of land. It is up to us to interpret it.