2018 Alice et Olivier De Moor Chablis 1er Cru Mont de Milieu
#155878753
Add to Favorites
Ridiculously low 2-day shipping. Add to cart to calculate cost.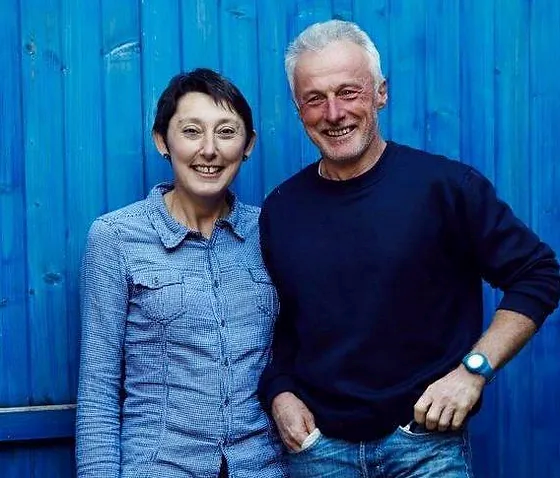 Alice and Olivier De Moor of Courgis, Chablis, have been trailblazers in organic winemaking for two decades. Crafting exquisite Chardonnay, Aligoté, and Sauvignon Blanc, they frequently introduce avant-garde releases. They harness natural yeasts for fermentation, enriching the bond between the grape's microbiome and the wine. Aging in neutral oak emphasizes the fruit's essence and introduces nuanced complexity, with minimal sulfur additions only at bottling.

Their cellar masterfully blends tradition with modernity: barrels honor age-old practices, while concrete and fiberglass tanks denote innovation. Featured cuvées like Aligote 1902 and L'Humeur du Temps, and blends like Bel-Air et Clardy, showcase their unique style.

Through Les Vendangeurs Masqués, they champion lesser-known grapes, crafting wines from organically farmed fruits across vineyards. Their vineyard management is distinct, emphasizing grape maturity and vine health through deliberate canopy management and minimal treatments.

Overall, the De Moors' dedication to organic ethos, pioneering vinification techniques, and quest to redefine wine norms have solidified their esteemed position. Their sustainable and inventive approach consistently captivates and enlightens the wine world.