2018 Clos de la Barthassade Terrasses du Larzac Les Gravettes
#158214289
Add to Favorites
Ridiculously low 2-day shipping. Add to cart to calculate cost.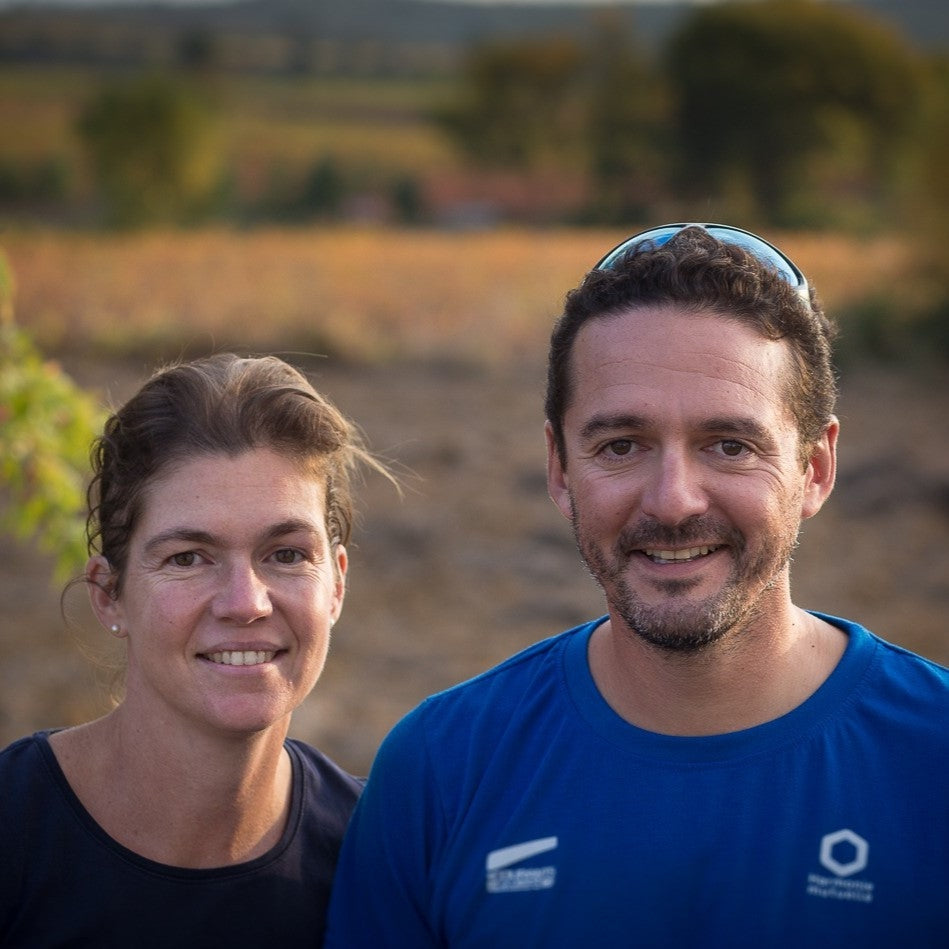 Nestled amidst the enchanting, arid terrains of Terrasses du Larzac, one of the most treasured appellations in Languedoc, resides the beacon of viticulture innovation and precision, Clos de la Barthassade. At the helm are Guillaume and Hélène Baron, an ambitious duo who, leveraging their extensive tutelage under industry titans, have deftly carved their niche in this revered region.

Dotted with Syrah and Grenache, their ten-hectare Combariolles vineyard endures cool nights and rocky soil, echoing the wines' Côte-Rôtie-like fragrance. In contrast, the Montpeyroux vineyard, aptly named La Barthassade, boasts of Carignan, Cinsault, and Grenache vines soaking in plentiful sun and rain, ensuring optimal grape maturity. Their third holding, St-Saturnin, is home to Chenin and Roussanne vines behind the estate's sole white wine.

This youthful duo practices diligent biodynamic farming, nurturing 30-40-year-old vines on a geologically diverse soil tapestry of schist, limestone, and Palaeozoic-era sandstone. Their commitment to sustainability is epitomized by careful hand cultivation, foregoing tractors to preserve soil integrity and minimal use of sulfur and copper.

In the cellar, the Barons adopt meticulous, gravity-assisted vinification techniques in temperature-controlled stainless-steel tanks, old barrels, and concrete eggs, further enhancing the wines' character by using 50-80% whole cluster, an uncommon approach in Languedoc. Their resultant wines are a triumph of balance, purity, and elegance, echoing the unique traits of their respective terroirs.

Their portfolio includes the Les Ouvrées and Les Gravettes cuvées that are masterfully crafted to highlight their unique terroir. Les Ouvrées, a harmonious blend of Syrah, Mourvèdre, and Grenache, mesmerizes with notes of dense black fruit and supple tannins. Les Gravettes, a union of Grenache, Cinsault, and Syrah, enchants with layers of black cherry and a herb-infused, lingering finish. Truly, Clos de la Barthassade stands as a testament to the transformative power of youthful exuberance, meticulous craftsmanship, and profound respect for the land.