2018 Domaine Michel Lafarge Bourgogne Passetoutgrains Anthologie
#146431249
Add to Favorites
Ridiculously low 2-day shipping. Add to cart to calculate cost.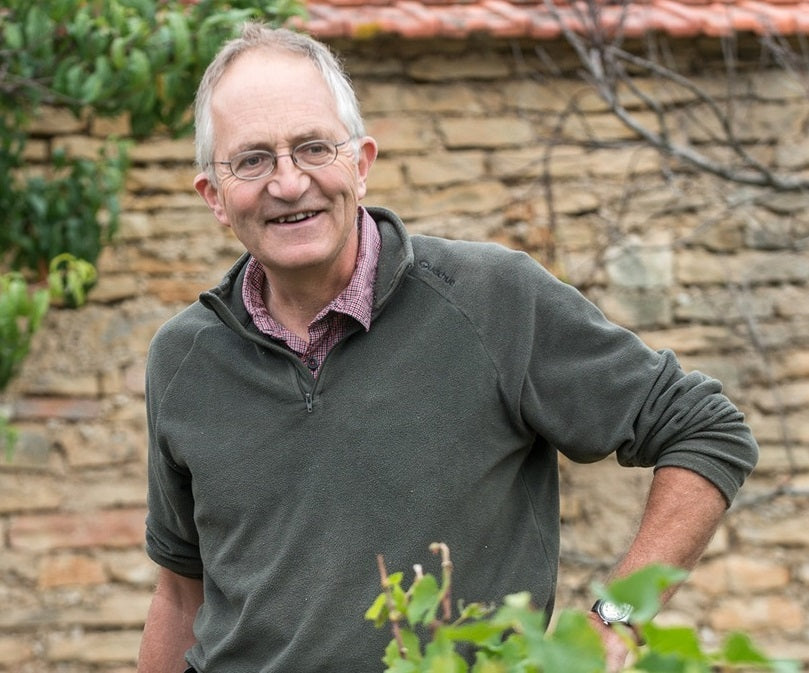 Domaine Michel Lafarge, situated in Volnay, is the epitome of excellence in Burgundy. Guided by the masterful hands of Frédéric Lafarge, his wife Chantal, and his daughter Clothilde, this 12-hectare estate has emerged from being a cult favorite to legendary status. Their dedication to biodynamic viticulture and land is remarkable, with a particular emphasis on low yields to ensure the utmost quality.

The winemaking process occurs in historical 13th-century cellars and relies on traditional techniques. Grapes are fully de-stemmed and fermented naturally using indigenous yeasts. Aging in oak barrels uses a restrained 5% to 25% new oak, maintaining the authenticity of flavors. Reds are bottled unfiltered, while whites are only fined and filtered when necessary.

Domaine Michel Lafarge boasts an impressive array of cuvees. Aligote is a prime example of the "entry-level" wines, with the Raisins Dores cuvee coming from a tiny parcel of massale selection vines planted in 1937. The small clusters give intensity and depth to the bright fruit.
Bourgogne Passetoutgrains L'Exception drinks well above the modest appellation, with even older vines from 1926. Half gamay, half pinot, aged for 15-18 months in old oak, roughly the same length as the more "prestige" bottlings. The Passetoutgrains Anthologie was produced first in 2018 as a tribute to Michel's 90th birthday, to give you an idea of how seriously they take this humble wine. Fruit was taken from the upper part of the original parcel, destemmed by hand, and crushed into one barrel and one foudre for aging. Structured and savory, with more density than L'Exception.
The Bourgogne Rouge has a reputation as a "baby Volnay," with the 50-year-old vines planted right on the border of the village classification, showing all the typical limestone and red fruits in a rounder package.
There is a definite step up in complexity and density at the village level, and in years when quality (and available quantity) merit it, a further selection is made in the vineyard. It's usually the older vines that lend the fruit to the Vendanges Selectionnees designations. This is true in Meursault, where their single hectare of Chardonnay was planted in 1968. The VS bottling shows more amplitude to the ripe orchard fruits and more mineral drive. In Volnay, fruit for the VS is more centrally located, and borders 1er Crus. In each case, these Volnays are textbook, with floral red fruits and silky tannins, although a little more structured and with a kiss of new oak in the selection.
Volnay may be the main event of the domaine, but they work with two exceptional 1er Cru sites in Beaune as well, just over a hectare in total. Their piece of Greves is set apart from the majority of the site, with vines at the top of the slope, some nearing 100 years of age. Clos des Aigrots has old vines too, with some dating back to the late 1940s. It's generally brighter and less firm than the Greves, which has a meaty, spicy overlay as well.
The Premier Crus in Volnay are likewise top-tier, while wide-ranging in style. Relatively new to the lineup is Les Pitures, available only in magnums. The midslope vines deliver a powerhouse wine - robust, but coiled and built for the long haul. Nearby Mitans may have the most approachable fruit when young, but there is concentration and a fine, underlying frame of acid and tannins from the 65-year-old vines. Clos des Chenes is in the best portion of the vineyard, abutting Taillepieds, and across from Champans and Cailleret. Very pure and floral with deep, lacy layers of fruit, iron spice, and fine structure. It's always a contender for top wine, even against the flagship Clos du Chateau des Ducs. This monopole essentially acts as the winery's garden, just over a half hectare of vines dating back to the 1940s. Protected from wind and frost by the walls, this is usually the first plot to be harvested. Complex and profound, with a full spectrum of fruits, spices, and flowers, bound together with fresh acidity and long tannins. It's a mesmerizing bottle, produced by a domaine that's finally getting its due.

What distinguishes Domaine Michel Lafarge is the unwavering commitment to terroir expression, traditional methods, and the seamless integration of depth, complexity, and elegance in their wines. This devotion makes Domaine Michel Lafarge not just an exemplary producer in Volnay but a reference point for Burgundy as a whole.