2018 Domaine Tessier Meursault 1er Cru Les Charmes-Dessus
#118386379
Add to Favorites
Ridiculously low 2-day shipping. Add to cart to calculate cost.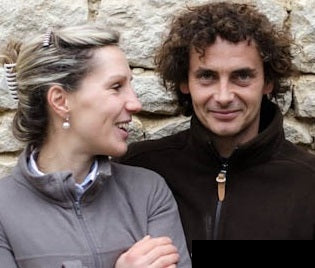 Domaine Arnaud Tessier is a small but highly acclaimed producer located in the heart of Meursault, Burgundy. Arnaud Tessier, a Meursault native, took over the family domaine in 2006 at 22 after his father's sudden passing. Since then, Arnaud and his wife Catherine have become known for their tireless work ethic and immaculate vineyards, with fellow producers conceding that their plots are among the most pristine in all of Meursault.

The Tessiers own prime parcels in some of the finest crus of the village, including Charmes-Desuss, Poruzot-Dessus, and Genevrieres-Dessus. Their viticulture is fully organic, with careful plowing by horse and yield control through removing excess flower buds during the flowering season.

In the cellar, they employ a minimalist approach with indigenous yeasts used for fermentation and long, slow elevage for their wines. Arnaud's philosophy is that most of the winemaking process is done in the vineyards, which is reflected in the purity, elegance, and exotic flavors of the wines.