2018 Henri Jouan Chambolle-Musigny Vieilles Vignes
#152053676
Add to Favorites
Reviews Vinous "Savoury red cherry, with nutty oak and fresh earth. Delicate, elegant tannins that are already pretty silky. Pretty long, floral finish. Nice. (TJ)"
Ridiculously low 2-day shipping. Add to cart to calculate cost.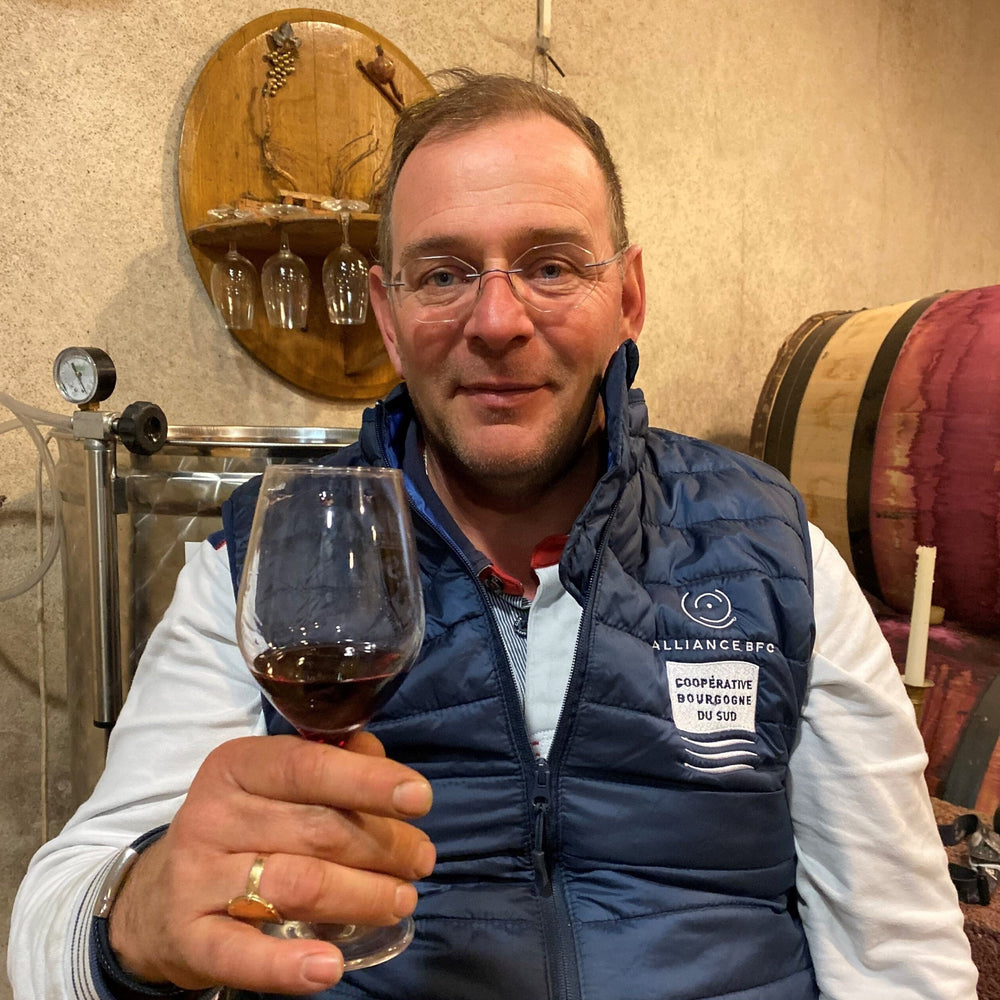 Domaine Henri Jouan, situated in Morey St. Denis at the heart of Burgundy's Cote d'Or, is a jewel amongst the wine estates of the region. Helmed by the adept hands of Philippe Jouan, alongside the invaluable input of his father Henri, this 3-hectare estate is a sanctuary for wine connoisseurs seeking the essence of Burgundian Pinot Noir.

With vineyards dispersed across ten parcels, the estate is home to venerable vines, aging between 45 to 100 years. The distinct terroirs contribute to the finesse and depth of the wines, including cuvees from illustrious appellations such as Clos St. Denis and Morey St. Denis Clos Sorbé.

Philippe continues to honor his lineage by employing traditional winemaking techniques. A symbol of this heritage is the estate's 100-year-old wooden press. Grapes are meticulously handpicked and fully destemmed, followed by a short cuvaison of 12-14 days with gentle extractions. The wines undergo an early malolactic fermentation to preserve their freshness, and aging takes place in François Frères barrels, where 25-40% of the oak is new, depending on the cuvee. Notably, A few barrels of finished wine continue to be sold to Masion Joseph Drouhin each year.

In terms of vineyard management, there is an emphasis on sustainability and the well-being of the vines, with all work executed by hand and abstaining from chemical interventions. This careful nurturing of the vines, particularly the old Pinot Fin vines, is crucial to the purity and complexity of the wines.

Domaine Henri Jouan's range showcases the varied expressions of Burgundy. The Coteaux Bourguignons Vieilles Vignes is derived from 45-year-old vines, exuding dark fruit and sap. The Gevrey-Chambertin Aux Echezeaux, with its 80-year-old vines, offers an enthralling blend of earthy, savory notes and vibrant fruit. The crowning glory, the Clos St. Denis, from 100-year-old vines, epitomizes refinement and detail, with a captivating interplay of expressiveness and complexity.

Philippe's wines are inviting, open-knit, and adorned with lifted aromatics and fine structures that ensure a long evolution. For those seeking the true soul of Burgundy, with an embrace of tradition and meticulous craftsmanship, Domaine Henri Jouan is a treasure waiting to be discovered.