2018 Les Bottes Rouges (Jean-Baptiste Menigoz) Cotes du Jura Face B
#163722597
Add to Favorites
Ridiculously low 2-day shipping. Add to cart to calculate cost.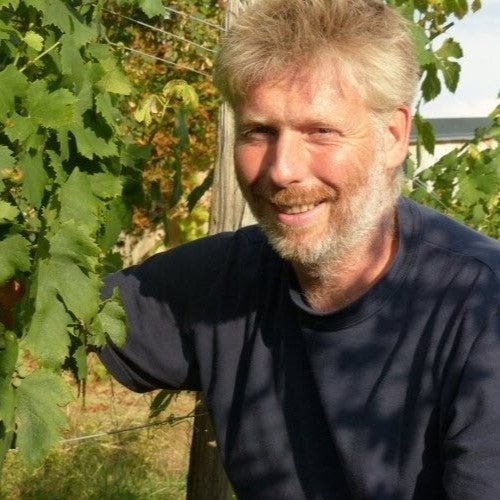 From a dedicated teacher in Arbois to a passionate winemaker, Jean-Baptiste Menigoz's journey to create Les Bottes Rouges was anything but predictable. After a decade spent balancing teaching with vine cultivation, Menigoz exchanged classrooms for vineyards, inspired by fellow vigneron Raphael Monnier and fortified by an apprenticeship under the tutelage of Jura-master,
Stéphane Tissot
. The journey didn't stop there; he joined forces with Florien Kleine Snuverink, a former Café Schiller owner from the Netherlands who had likewise been drawn to the Jura's winemaking scene.
Establishing their domaine in Arbois and Abergement, they cultivated a diverse 7-hectare vineyard portfolio with varied soil compositions, from limestone to heavy clay and marl. The duo adopted strict organic principles from the start, tailoring biodynamic treatments according to each vineyard's unique needs.
Their winemaking philosophy embraces the natural, using native yeasts, avoiding fining or filtration, and minimizing sulfur use. This approach results in a compelling portfolio of wines, each reflecting the distinct characteristics of their respective cuvées.
Whether it's
Leon
, their age-worthy Chardonnay cuvée with clay-rich roots, the delightful ouillé Savagnin aptly named
Album
, or their experimental skin-maceration wine,
No Milk Today
- Menigoz and Snuverink masterfully allow each wine to narrate its own story. Other unique expressions include
Des Nouvelles
, a limited-edition Chardonnay,
Tôt ou Tard
, a Poulsard with a natural fermentation story,
Gibus
, a structured Trousseau, and their two contrasting Pinot expressions,
Neo
and
La Pepée
.
At Les Bottes Rouges, music, passion, and wine meld seamlessly, transforming every bottle into a harmonious symphony enjoyed by many. The love and dedication Jean-Baptiste Menigoz and Florien Kleine Snuverink have for winemaking are palpable in each glass - they truly craft wines that they, and indeed their appreciators, love to drink.