2018 Littorai Pinot Noir Hirsch Vineyard
#158119821
Add to Favorites
Ridiculously low 2-day shipping. Add to cart to calculate cost.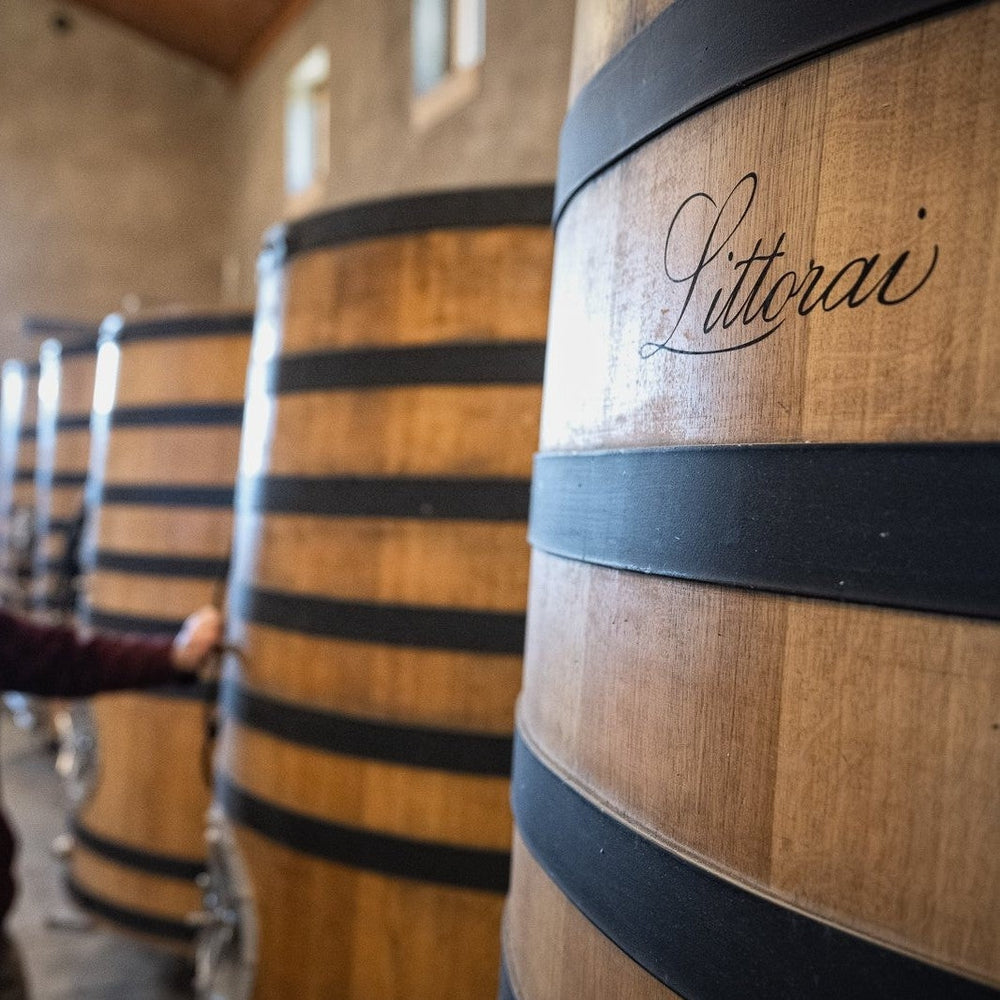 Located on the genuine Sonoma Coast, Littorai Wines, established in 1993, boasts some of the most refined and ageable Pinot Noir and Chardonnay produced in the region. Proprietor Ted Lemon, along with his wife Heidi, brings an extensive background in winemaking to this endeavor. His rich experience in France, including a stint as the first American winemaker in Burgundy at Domaine Guy Roulot, in addition to his experiences at Domaine Dujac and Domaine Roumier, deeply influences his approach to viticulture and winemaking.

Littorai's wines are noted for their clarity, focus, and transparency, indicative of Lemon's commitment to highlighting the unique terroir of each vineyard parcel. This belief is realized through rigorous organic and biodynamic farming practices, wherein all vineyards are tended with preparations concocted in-house.

Littorai's portfolio includes exclusively single-vineyard designated wines, primarily from the coasts of California, western Sonoma, and western Mendocino Counties. The careful vineyard selection and meticulous winemaking practices, including whole-cluster pressing for Chardonnays and native yeast fermentation, result in exceptional wines known for their vibrancy and longevity.

At Littorai, Lemon's attention to detail and commitment to sustainability and biodynamics are reflected in each vineyard. From the Charles Heintz Vineyard, an 800-feet elevation site with Gold Ridge loam over marine-origin sandstone, to the Savoy Vineyard located on a valley floor, offering a mix of Pinole and Boont loams, and the Wendling Vineyard, the most northwesterly site in the AVA, these diverse vineyards impart their distinct terroir into the wines. Similarly, the Mays Canyon vineyard, surrounded by the Russian River on three sides, and the Hirsch Vineyard, situated only 3 miles from the ocean, contribute to Littorai's broad range of exceptional, site-specific wines.
These vineyards are curated under Ted's dedicated stewardship, with an annual production of about 4,000 cases, primarily allocated through a mailing list and limited distribution to restaurants, showcasing the exclusivity of these highly lauded and age-worthy wines.