2019 Charles Lachaux Cote de Nuits Villages Aux Montagnes
#158994116
Add to Favorites
Ridiculously low 2-day shipping. Add to cart to calculate cost.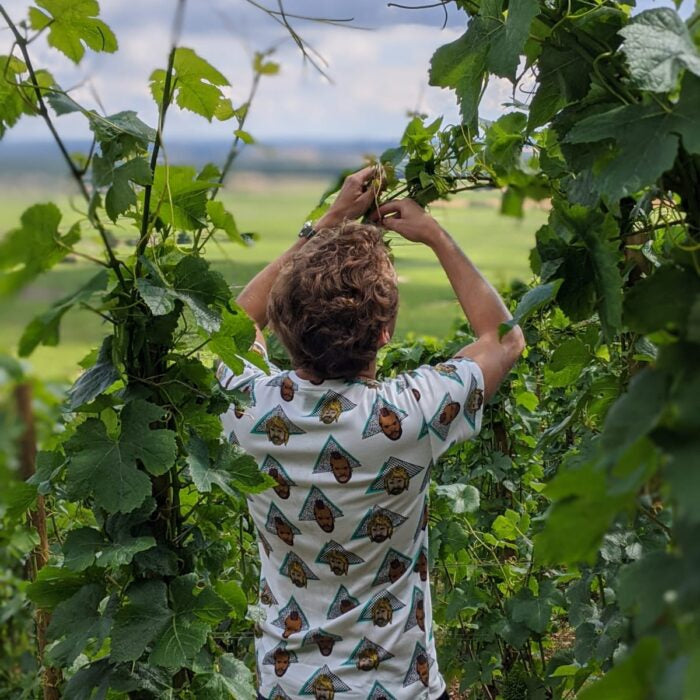 Few producers have garnered the level of interest Charles Lachaux has in the past few years, and for good reason - he's the single most progressive vigneron in the region.
Charles' mentality towards farming goes far beyond organic and biodynamic. He lets shoots grow 10+ feet tall, practices no tilling, and wild grasses and flowers flourish throughout the vines. One look at the vineyard, and you can quickly see how alive it is. His vine training method (inspired by Madame Bize-Leroy) encourages sap flow, which leads to healthier plants, higher quality fruit, and ultimately more complex wines.
Charles uses a sensory approach to vinification, constantly tasting to help drive his decision-making. All vinifications have minimal intervention and are 100% whole cluster for the reds. The resulting wines are sapid and energetic, and unequivocally deserve a place in every Burgundy fanatics' cellar.
"This is an immensely promising domaine, with one of the brightest futures ahead of any in Burgundy, and readers should start paying attention." William Kelley (WA)