2019 Ferme de la Sansonniere (Mark Angeli) Bonnezeaux Coteau du Houet
#167113197
Add to Favorites
Our Notes
This is a small parcel within Bonnezeaux AOC. It is vinified dry, with approximately 10mg/L of residual sugar.
Ridiculously low 2-day shipping. Add to cart to calculate cost.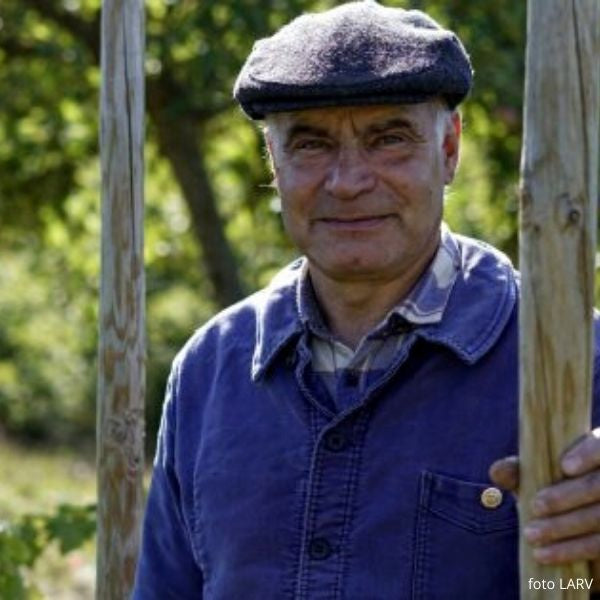 Nestled in the heart of France's Loire Valley, the Ferme de la Sansonniere, helmed by the inventive and tenacious winemaker Mark Angeli, stands as an emblem of traditional viticulture. With a deep respect for the surrounding terroir and a 7-hectare estate nestled in the historically significant wine regions of Anjou, Coteaux-du-Layon, and Bonnezeaux, Angeli's wines are a testament to his relentless pursuit of distinction in the face of normative restrictions.

Known for their noble sweet wines, these regions are today the birthplace of Angeli's captivating dry white wines, which redefine the potential of Chenin Blanc. Notably, his signature wines, La Lune and Les Vieilles Vignes des Blanderies, transcend the limitations of their Vin de France designation to capture the true essence of Anjou blanc, earning praise from connoisseurs and critics alike.

Moreover, Angeli's commitment to minimal intervention winemaking and biodynamic farming underscores his devotion to creating not just wines but unique expressions of the terroir. His unconventional decisions, such as transitioning his sweet wine vineyards to produce dry or semi-dry wines, have resulted in profound creations such as his deep-golden, dry but moëlleux-reminiscent blanc La Lune.

Likewise, his rosé, an unorthodox blend of Grolleau Gris, Cabernet Franc, and Gamay with botrytized grapes, breaks expectations, bearing the weight of residual sugar alongside lively, round fruitiness. Also worth noting are the single vineyard cuvées, including Les Fourchades, Les Blanderies Vieilles Vignes, and Les Gelinettes, each made in precious, limited quantities.

Currently, Angeli and his son Martial preside over the estate, fostering continued experimentation with regenerative farming, ancient pruning methods, and forgotten grape varieties. Their holistic approach, stretching beyond viticulture to include apple juice and wholewheat flour production, brings a unique rustic richness to Ferme de la Sansonniere. Despite its departure from the appellation system, Ferme de la Sansonniere's wines and, indeed, its entire ethos, remain a benchmark of excellence in the Loire Valley.