2020 Le Clos des Grillons Cotes du Rhone Les Grillons
#167111267
Add to Favorites
Ridiculously low 2-day shipping. Add to cart to calculate cost.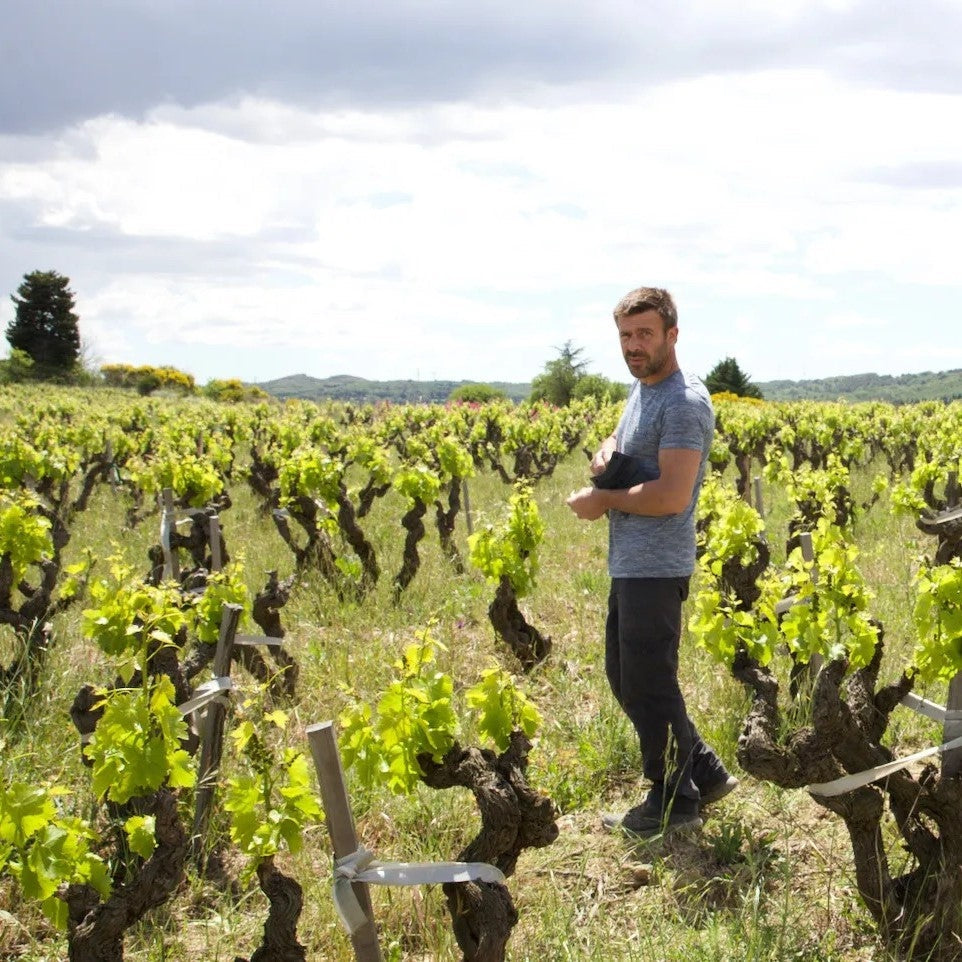 Born and bred in the Rhône Valley, Nicolas Renaud is a skilled geologist-turned-vintner whose passion for terroir has been reflected in his diversified vineyard holdings in Rochefort du Gard. Nicolas' wines stand as a testament to the sheer variety of the Rhône Valley, echoing his multifaceted understanding of the region's geology. His unique selection of vineyards, with distinct soils and seldom-seen varietals, bespeak his dedication to organic practices and reveals the grandeur of Rhône terroir.
Nicolas Renaud's enchantment with vineyards is evident in his ever-evolving portfolio of wines. His avid pursuit of new parcels for individual fermentations reflects his enduring fascination and deep love for his craft. Despite the vast scope of his endeavor, each year brings new discoveries that further enrich the identity of his domaine, Le Clos des Grillons.
Le Clos des Grillons is known for its distinct and noteworthy wines, each unique and worth exploring. The
Les Grillons Rouge
, produced from 30 to 60-year-old vines grown on unique soils, showcases a meticulous biodynamic approach with manual harvesting, minimal intervention, and natural fermentation. Meanwhile, the
Les Grillons Blanc
, sourced from a small plot in Rochefort-du-Gard, exudes the terroir's natural balance with a minimalistic winemaking process.
Another notable offering is the
Terres Blanches Vieilles Vignes
, grown on sandy and silt soils and produced organically with biodynamic methods. The esoteric
Esprit Libre
, a light blend of Grenache and Picpoul, further adds to the diversity of the domaine.
Nicolas Renaud's journey from a history professor to an apprentice at la Vieille Julienne and then the proprietor of his own vineyard is a testament to his dedication. Despite the challenges of the wine industry, his commitment to quality over quantity and his respect for old vines have allowed him to create a collection of 18 hectares yielding just 400 hectoliters of exceptional wine. His modern, vibrant approach to winemaking, influenced by Eric Pfifferling of
L'Anglore
, combined with his humble origins and in-depth geological knowledge, makes Le Clos des Grillons an intriguing and distinguished Rhône producer.