2020 Pierre Menard Rose de Loire Rosetta
#167113201
Add to Favorites
Ridiculously low 2-day shipping. Add to cart to calculate cost.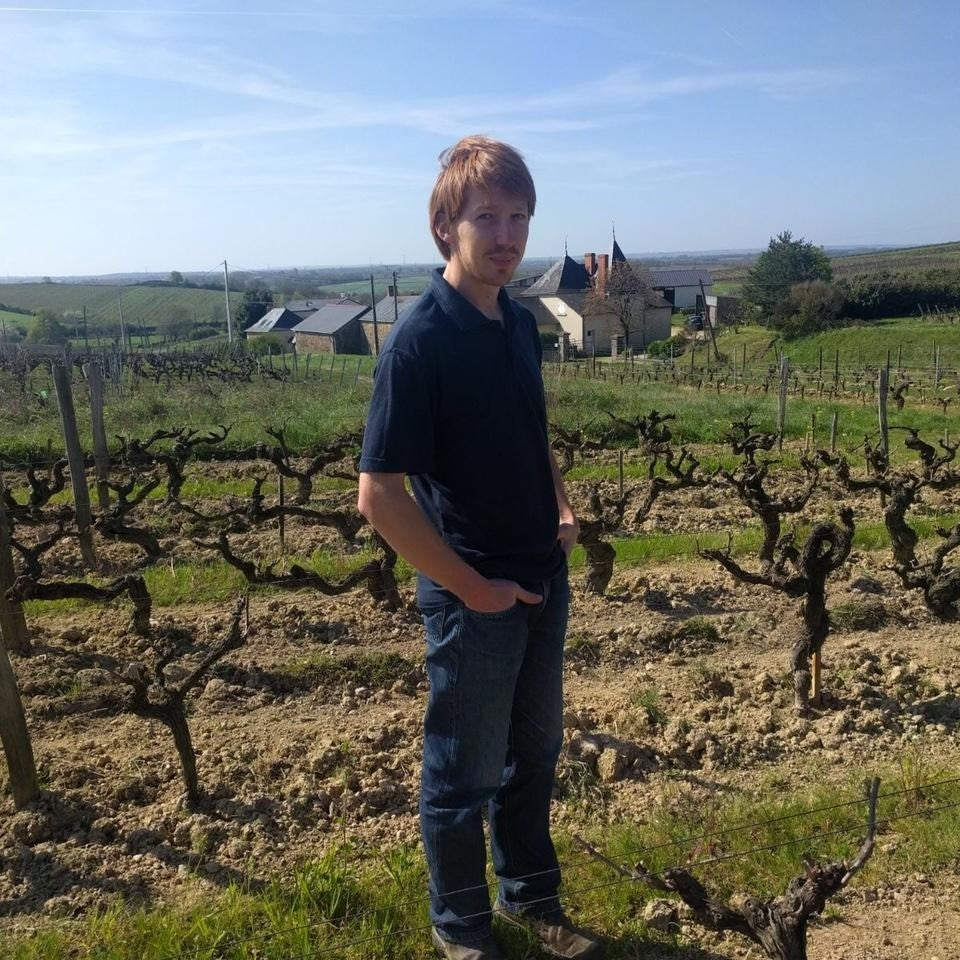 Raised in a vineyard-centric family in Anjou, Pierre Menard developed his winemaking acumen studying in Angers and exploring wine regions worldwide, including Pauillac, Douro, Canada, New Zealand, and Tokaj. When he returned to Anjou, Pierre embarked on his own venture, initially vinifying grapes from a few rows of his family's old vine Chenin and Sauvignon Blanc. His parents sold the yield of their 13-hectare vineyard to a cooperative but permitted Pierre to retain some for his project.

Pierre particularly saw potential in the nearly 100-year-old Quarts des Noel Chenin Blanc, the Clos de Mailles, and the half-century-old Sauvignon Blanc rooted in schist at Clos de Roche's apex in the Coteaux du Layon. His inaugural bottling in 2013 was lauded, positioning him as an emerging force in Anjou's wine scene.

Pierre now tends over 1.5 hectares; all farmed biodynamically. He focuses on dry Chenin Blanc, believing these wines best express the terroir's characteristics—particularly the schist soils and old vines. Eschewing the regional tradition of sweet botrytis-laden wines, he ensures clean, dry vinification by making multiple passes to remove botrytized grapes, saving them for a sweet wine.

His winemaking methods are minimally invasive, with a deliberate avoidance of new oak. Instead, Pierre employs 1 to 3-year-old barrels for a slow, cold fermentation process extending to spring, enhancing complexity and depth. His meticulous attention to detail manifests in his handmade, wax-sealed, and numbered bottles, a testament to his commitment to quality and individuality.

From the exceptional Clos de Mailles cuvée, a product of ancient Chenins, to the Orion Alpha Anjou Rouge, a harmonious blend of Cabernet Franc from two distinct soil types, Pierre's wines exhibit a rare, natural elegance. His La Varenne de Chanze plot, with its steep slope and dark schist soils, delivers a Chenin Blanc of pulsing mineral freshness. The result of whole-cluster pressing and a year-long fermentation and aging on lees in neutral oak barrels, it is bottled unfined and unfiltered, an exemplar of Menard's unwavering pursuit of authenticity in winemaking.