2020 Romain Le Bars Tavel
#156483264
Add to Favorites
Ridiculously low 2-day shipping. Add to cart to calculate cost.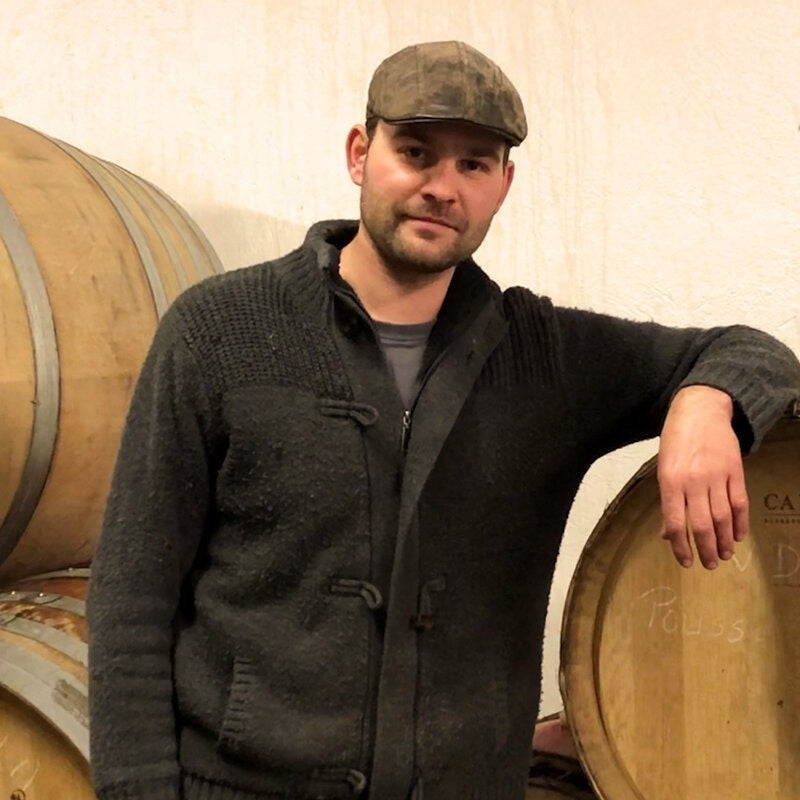 Immersed in the Southern Rhône Valley, Romain Le Bars, once a Parisian enthusiast, now crafts wines that encapsulate the true essence of the region. Under the tutelage of Eric Pfifferling at the famed
Domaine L'Anglore
, Romain developed a style that mirrors the finesse and vibrancy of his mentor's approach.
Romain began his vinicultural journey with a 1.2-hectare vineyard in Tavel, acquired in 2018. Despite his day job at L'Anglore, Romain nurtured these vines during his spare time, yielding 3000 bottles in his inaugural vintage, vinified in a garage winery with the assistance of Eric's son, Thibault Pfifferling.
In 2019, Romain's ambition led him to manage an additional three hectares in Lirac and its surroundings. These diverse holdings are home to a range of varietals. Grenache and Syrah, grown in the calcareous rocky terroir of Tavel, meet clay, sand, and limestone soils in, Lirac nurturing Ugni Blanc, Mourvedre, Syrah, Cinsault, and Carignan.
Employing techniques inherited from Pfifferling, Romain delicately uses direct pressing and carbonic maceration, enhancing the inherent finesse and freshness of the grapes. His minimalist approach extends to the cellar with only natural yeasts used in fermentation, no fining or filtration, and scant sulfur addition. This meticulous process resulted in the production of 18,000 bottles in 2019.
The resulting wines are an enigma, defying conventional categorizations of red or white. The
Tavel
, a blend of Grenache and Syrah, is a testament to the terroir's distinctive calcareous rocky soil, while the
Lirac
, showcasing a medley of Grenache, Mourvèdre, Syrah, Cinsault, and Carignan, mirrors the multifaceted clay, sand, and limestone soil. Unique offerings like the
Pousse Cailloux
and
Homme de la Roche
further demonstrate Romain's deft hand at crafting wines that are true to their origin. Romain Le Bars' wines, imbued with the same vibrant energy as L'Anglore, provide a unique wine experience that blends elegance, ethereal quality, and authentic character.