NV Brouwerij 3 Fonteinen Oude Kriekenlambik
#170337254
Add to Favorites
Ridiculously low 2-day shipping. Add to cart to calculate cost.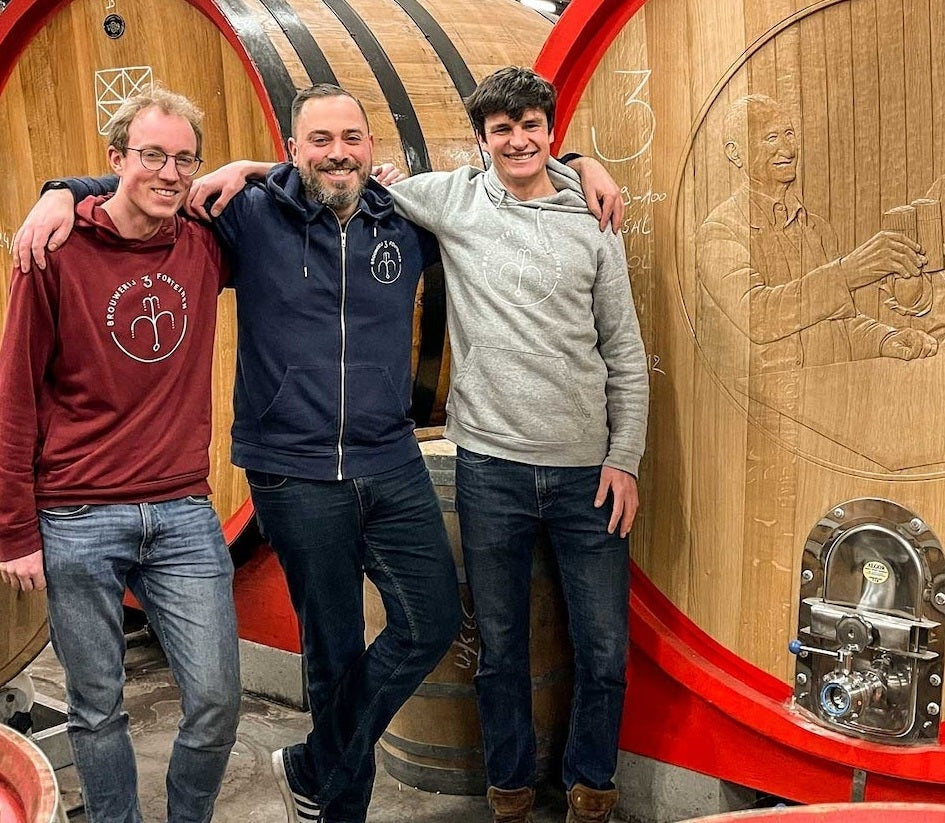 3 Fonteinen has an interesting history that dates back to at least 1883 when Jacobus Vanderlinden and his wife Joanna Brillens opened an inn with a beer-blending business on the side in Beersel, Belgium. It was purchased by Gaston Debelder and his wife Raymonde in 1953 and named 3 Fonteinen, which means "three fountains." Gaston was convinced to begin bottling his beer regularly and stored the bottles in the hand-dug caveau underneath the building, where bottling operations took place. Gaston's son, Armand, later took over the brewing and blending operations. Today, the brewery is headed by Michaël Blanquaert and Werner Van Obberghen.
In 2009, a faulty thermostat caused 3,000 bottles to explode. The remaining overheated geuze was made into an eau de vie called "Armand's Spirit," which sold enough to allow the brewery to continue operations. In 2013, after a four-year interruption, 3 Fonteinen inaugurated its new brewing installation and began brewing its own lambic again. During the hiatus, the brewery managed to stay afloat by blending lambic purchased from nearby lambic breweries.
The brewery focuses on lambic beers, and their geuze is especially renowned. They achieve this by expertly blending old and new lambics from partner breweries like Boon, Girardin, and Lindemans. In addition to their flagship lambics, they also produce small batches of other beer styles, including blonde, lager, and porter.